The Ventrue of the 'Vampire Wars'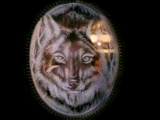 Welcome to the webpage for the kindred of clan Ventrue who hail from the Vampire Wars.



Firstly I should introduce myself, as that is the tradition, and we Ventrue hold these things dear.
My name is Archon, Deity, and Primogen of the clan Ventrue.
I am Antediluvian of the second generation, and my sire is Joker, the multipersona,
all powerful ruler of the realm of the Vampire Wars.

If you do not know what the Vampire Wars is, then I suggest you visit the main website and have
a look around, I'm sure you'll find it interesting.

Meanwhile, please feel free to look around these halowed pages, dedicated to the clan Ventrue.
If you are already a fellow Ventrue, then welcome brother, make yourself at home.
If not, then hopefully this page will allow you to decide whether to join our ranks, or at least show
you why we the Ventrue, while few, and not as capable in combat as some other clans, can be your
most valuable allies, or your most deadly enemies.

All the information you should need about this clan should be found in the following links, but please feel
free to mail me if you think something needs adding.






About clan Ventrue

Clan Disciplines

Clan Benefits